OBEY the Kitty
Cave Felinus
The Challenge
This was a fun project for a wife wanting to prank her husband. The husband had a Shepard Fairey style poster in the bathroom of a breed of Boxer. She thought it would be fun to swap out the existing poster with something from the opposite side of the spectrum.
The Solution
I did a lot of digging and research on what makes Shepard Fairey's style so unique. Once I pulled together some reference images and a bit of Hello Kitty paraphernalia, I was off to the races.
Fun fact: Apparently Hello Kitty is just a girl in a cat suit.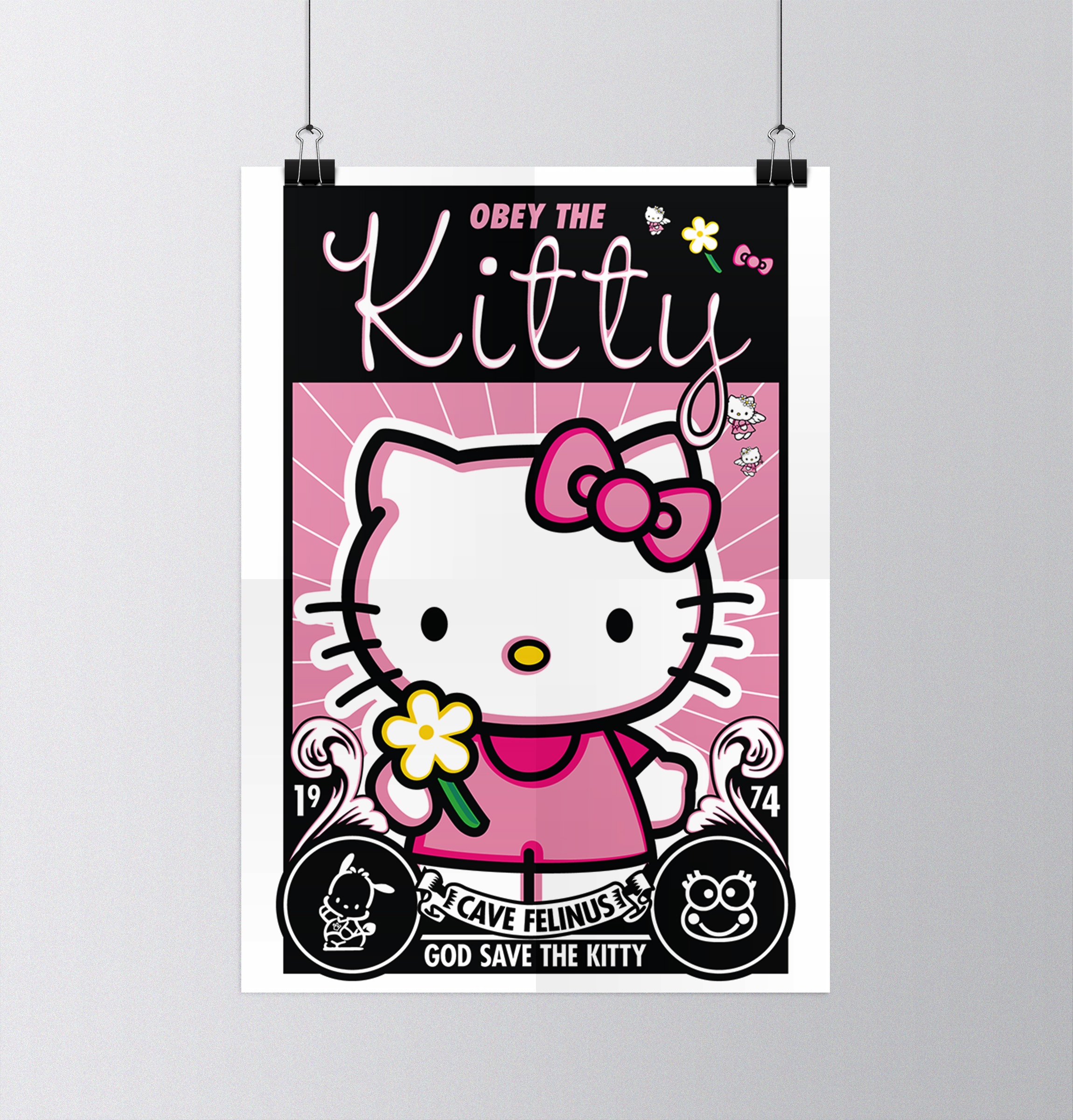 Obey the Kitty
The poster's focus is the Queen Kitty herself. It also features some of her friends around the edges and the date of her inception.